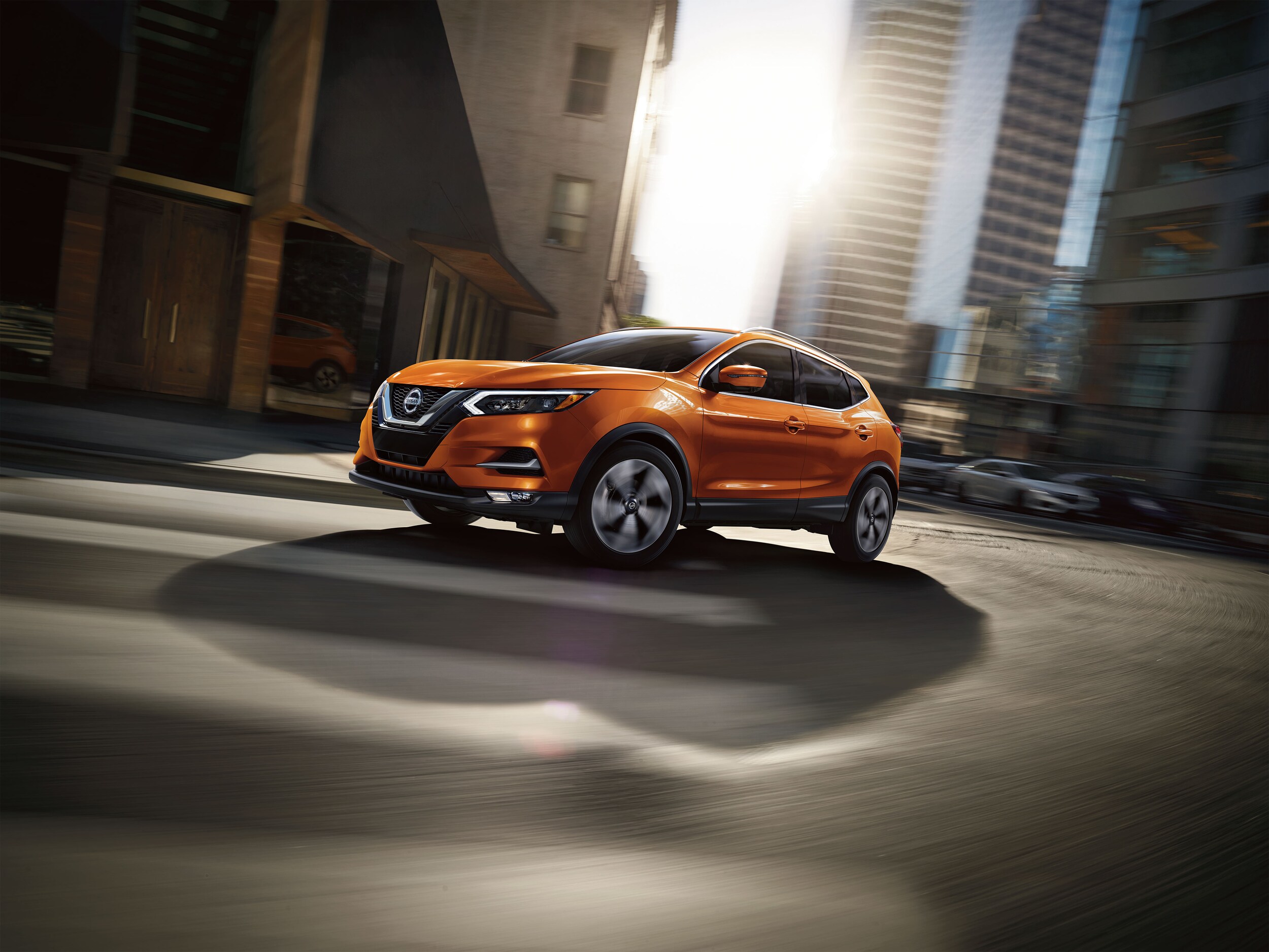 Nissan is one of the largest automotive manufactures in the world, and it has earned a name for making some of the most reliable and economical vehicles on the market. Nissan is always innovating, which means you can expect to find the latest technology and styling throughout its whole SUV lineup. At Courtesy Nissan Altoona we are proud to offer the newest Nissan SUV models at fair prices. To learn more to continue reading.
Why Buy a Nissan SUV
This creativity is especially apparent when you are looking at their current selection of SUVs. Nissan offers SUVs that range from subcompact commuters to full-size SUVs to take on an adventure.
Available Nissan SUVs
The smallest SUV that Nissan makes is the Kicks, and it has a style that helps it stand out from other commuter vehicles on the market. The Kicks is a great vehicle for getting around Altoona, PA or for taking on quick road trips.
The Rogue Sport is a small and sporty SUV that is tons of fun when you get behind the wheel. The Rogue Sport aims to add some excitement to your daily grind, and it does a great job of it. The Rogue is slightly larger than the Rogue Sport, and it offers more versatility with its added cargo capacity. The Nissan Rogue is a great choice if you plan on hauling around friends or family.
The Murano is a premium mid-size SUV that aims to blend technology and style. The Murano can even be had with Nissan's intelligent all-wheel drive if you want to use it year-round.
If going on adventures all across Altoona, PA sounds appealing to you, the Pathfinder is an SUV you are going to want to spend some time with. The Pathfinder has adequate performance for mild off-roading, and it comes with seating for seven. This means you will be able to take everyone you want on your next adventure.
The Armada is the largest SUV that Nissan offers, and it aims to be able to be used on the pavement and in the dirt. The Armada can easily fit eight passengers, and it can tow up to 8,500 pounds. This makes it one of Nissan's most versatile vehicles.
Overall, Nissan makes it easy to get the exact SUV you are looking for with their vast selection. To see all of these SUVs in person, you can visit Courtesy Nissan Altoona, and we'll get you set up with a test drive.